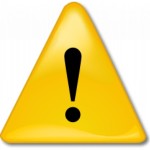 As you may be aware, in recent times there has been an upsurge of contraband, namely narcotics and guns arriving at both ports of entry from unusual origins in North America.
In order to protect your company's reputation and to avoid possible prosecution, the Royal Barbados Police Force and the Barbados Customs Service have advised that the following precaution be observed when handling cargo; especially Personal Effects from North America.
– A photo ID (National ID card or passport) should be demanded from all persons collecting delivery orders, Bills of Lading, or Air waybills and its details (ID #) should be noted and filed.
– In the event that the person collecting the delivery documents is not the consignee, a letter of authorization from the actual consignee should be presented along with a photo ID of the consignee. These MUST be presented in conjunction with the collector's ID.
– If you do not provide customs brokerage services and the consignee requests that you clear and deliver their cargo, a written letter of authority to this effect must be signed by the consignee and presented together with the consignee's photo ID to the proper authorities.